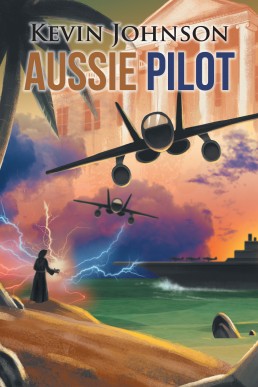 Aussie Pilot
The book commences with the hero as a young man just qualified as an air force pilot and moves on through his life describing various wars and major occurrences affecting his life. He is drafted to a US carrier and then Vietnam, where he finishes military life. He studies medicine, assists the Flying Doctor Service, then develops a large market-garden export company with a Japanese partner. Here he finds the computer Orack, and life takes a different tack. The President of the United States discovers their talents and employs both of them in the White House. They become involved in Middle East politics, blackmail, and business corruption. His wife is assassinated, and again, his life changes. He meets his second wife back in Australia, and together, the basis of the other books of the trilogy is formed. Magic, illusion, and witchcraft enter the story where space travel, evil tycoons, and business manipulation become the normal.
---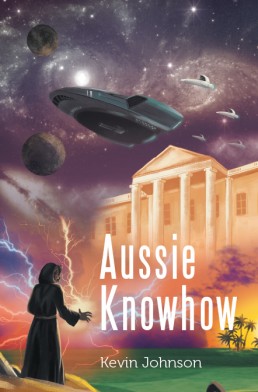 Aussie Knowhow
Aussie Knowhow is the sequel of Aussie Pilot and continues the events affecting the hero, his friends, and their children. This book enters the world of believable science fiction and joins modern day and ancient magic practices to solve past catastrophes. Since his second marriage to a witch, David Granger and the discovered computer Orack, set about correcting some past disasters whilst also continuing to work as a consultant to the USA president. Their attempts to negotiate peace in Afghanistan and the Middle East are affected.
They discover that the bombings, many of the world disasters and serious conflicts are created by business moguls and that the world is being manipulated by blackmail to gain massive wealth, eventually stretching as far as neighbouring recently discovered planets. The use of magic and illusions helps to abate imminent disaster. Space travel with several confrontations occur and the computer Orack, the Granger family and some of their friends find themselves facing adventure and near-death circumstances. This book ends with the defeat of the supreme commander and the saving of the planets Earth, Atlantis, Genesis and Dudgeon from economic collapse. Our hero considers retirement leaving the way open for his families continued concern for the survival of the worlds as we know them.
A third book, Aussie Impasse, concludes the families fight for world peace, where our heroes' children become a serious force.
---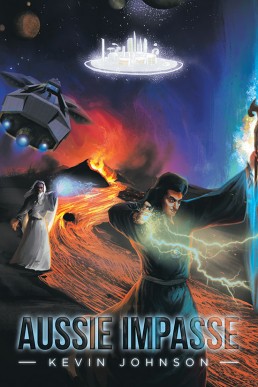 Aussie Impasse
Aussie Impasse is the last book of a trilogy; the first is Aussie Pilot, the second Aussie Know-How, and the final book of the series Aussie Impasse. All books are pure fantasy and include some spectacular deductions, magic, science fiction, and illusionary events that many young Australian boys dream of well after they reach maturity. The merged happenings, in most instances, have been created by other writers in literature, film, or television and are strung together to form the exciting fictitious life of a hero and his friends.