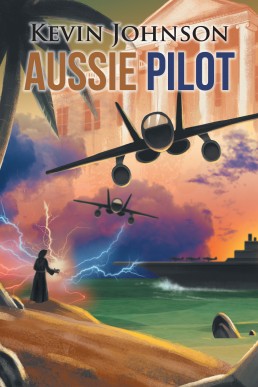 Aussie Pilot
This is a story that was written from the time the writer was a young man. Over time, it has developed and lengthened as other stories, fables, films, world occurrences, and conversations grasped the writer's imagination; and when merged, they have become another small part of the knitting ball that, because of the writer's retirement, has finally been documented to form this book.
By integration and revision, the story has become almost entirely fictional, so I have no hesitation in stating that the work is without any relationship to actual people, places, truth, or historic writings. In fact, it is now pure illogical fantasy.
The story spans a long period, so I have started by writing the first portion of what will be a series of three novels, all of which use the initial hero and his family as the central figures; and by doing so, I also include some of their accumulated friends, who by association also master special powers like our hero. All readers will note that these friends with exceptional skills have been, in their time, created by other already recognized, highly talented authors.
Now retired, I have time to let the story flow out, so what you see is what you get. It has been documented simply because the writer just had to write it and for any reader to hopefully gain some pleasure and even some imaginative enjoyment.
That said, my story is of a hero and his friends, some of whom demonstrate remarkable intelligence, appearance, and powers that evolve and strengthen as their experience blossoms over a lifetime of service to their beliefs and aspirations.
This book starts with the hero as a young man during, – say mid -1950's.
It includes Vietnam war experiences and later his consultancy to the President of the USA.
The story moves quickly and ends with the defeat of the Supreme Commander and the avoidance of all-out galaxy war.
---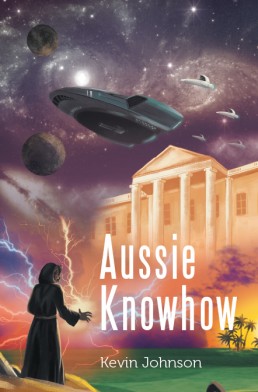 Aussie Knowhow
The clash between good and evil continues as Kevin Johnson releases the sequel to Aussie Pilot. Entering the world of believable science fiction, uniting modern-day and ancient magic practices to solve past catastrophes, Aussie Knowhow, the second book to a trilogy is set to excite readers with another gripping reading experience.
Our hero and his friends encounter a dastardly business tycoon and a war manipulator who uses powerful magic and illusions to get his way.
The Granger family become involved in a space war which ends with our hero retiring and handing leadership over to his maturing children.
The computer Orack has a powerful influence on the evolving fast-moving pure fantasy story.
---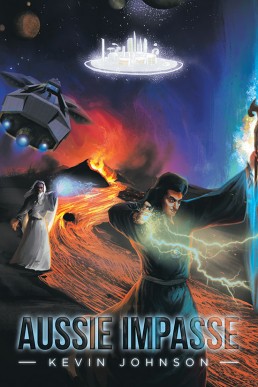 Aussie Impasse
Aussie Impasse, the third book of the series completes the story and hopefully concludes an enjoyable reading experience, a mental escape, or perhaps even a pleasing fantasy for the patient and forgiving readers who have inexplicably discovered my work.
This book is the final of a trilogy commencing with the purposeful injuring of our hero's daughter, her amputation and her resultant sporting achievement.
In the meantime, powerful moguls manipulate inter galaxy business with a Russian President working his way to world dominance.
A series of fights using magic, dimension jumping and frightening illusions affect the heroes, eventually resulting in the demise of the tyrant and his evil ways.
The book is fast – involves world business manipulation and interplanetary space travel, and continues with exciting colorful light fantasy.
---
Aussie Mythology
In this book, with interplanetary travel common place, the meeting of other populations that have always possessed such powers is becoming widespread and more and more humans are studying and copying the more elementary mind games to partake at least in part, to gain benefits otherwise not possible.
The story centres on a business mogul and her grand uncle attempting to take over the world and nearby planets.The ancient computer Orack threatens the mogul, who eventually becomes the heroine, after learning respect and honesty.A merger of the two sides becomes possible concluding with the heroine being chosen as queen of the galaxy.An exciting novel not to be skim read, but rather at a chapter or two at a time, with the reader using personal fantasy to embellish the reading experience.
---

Kevin Johnson was born in Perth, Western Australia during World War II to a middle class educated family. He was introduced to flying at a very young age. He loved sport and excelled in many. He represented the state in archery, cricket and baseball. He had a career in major real estate initially in sales, became qualified and moved on to property development, subdivision and city/commercial valuation consultancy…